Choosing the right Loop-Loc Safety Cover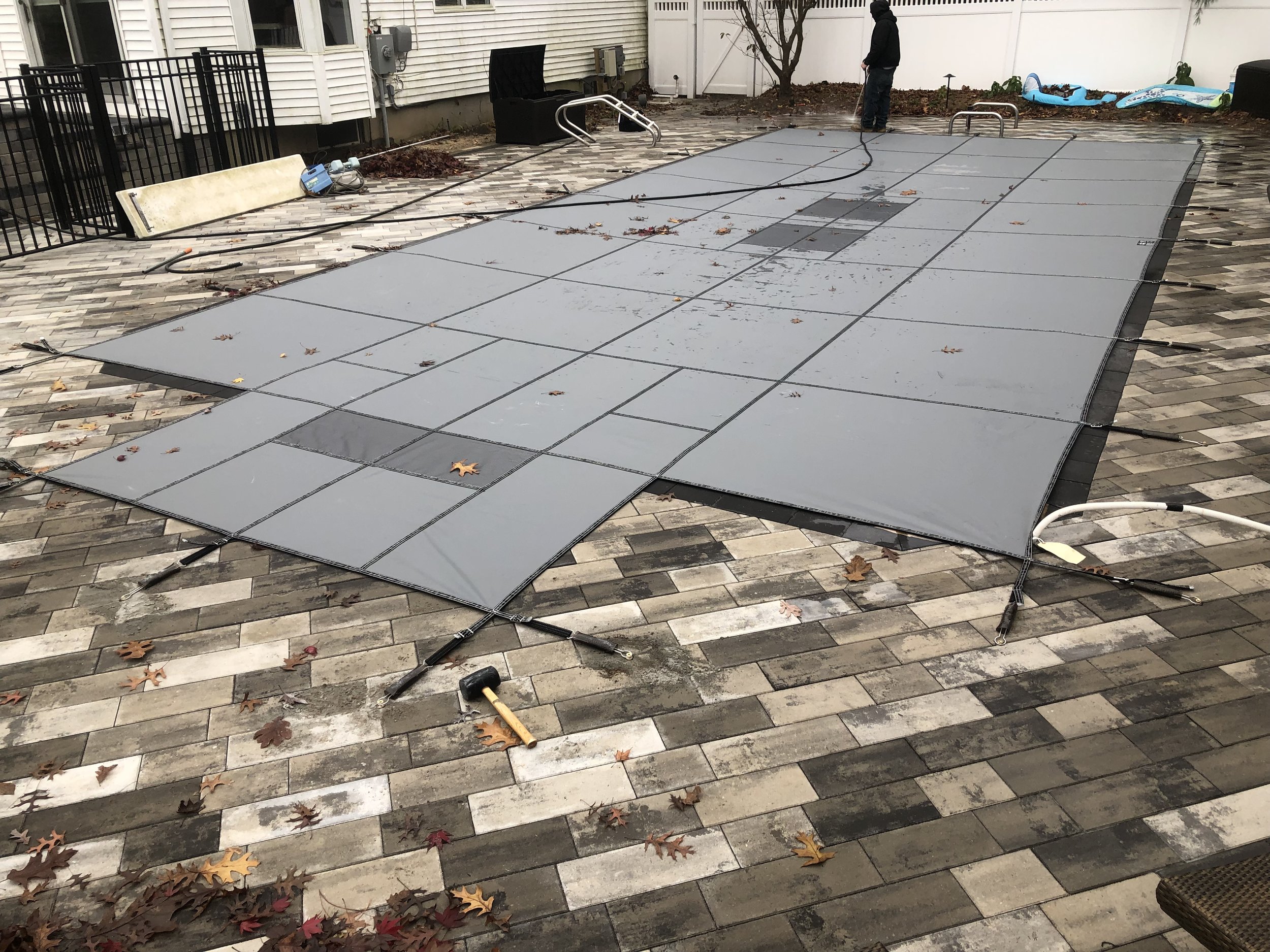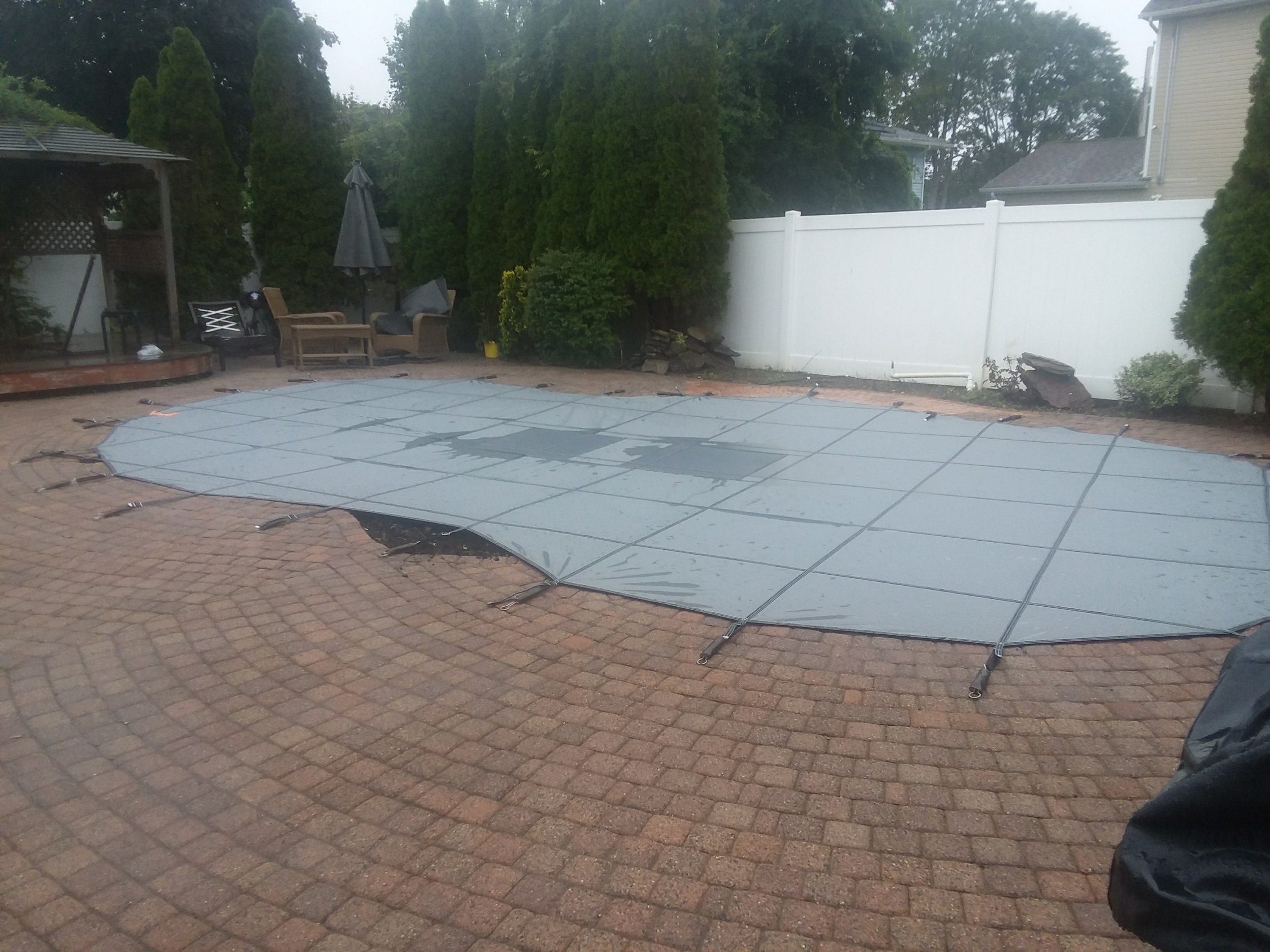 Super-Dense Mesh Covers
Super-Dense mesh safety covers have tighter woven fabric that allow less silt and sunlight to pass through. Water clarity at opening will be vastly improved over old-style mesh covers, that created an awful swamp in your yard each spring.
Solid Covers with Drain Panels
Solid covers with drains allow for excellent water clarity, as near-zero sunlight will be able to penetrate into the pool. That means no algae, and sparkling clear water as soon as you open. A little dust on the bottom requires only a quick vacuum and you're ready to swim. We use this type almost exclusively when the client wants both safety and ease of use.
Safety covers come in different varieties. Our knowledgeable staff will help you to understand all the benefits of purchasing one, and all the color and style choices you were hoping for. At Mike's Pool Service, we have been measuring and installing custom and standard Loop-Loc safety covers for over 20 years, and guarantee our measurements to fit perfectly, and your cover to remain secure for the entire winter.
We also carry solid, tarp-style covers and water tubes. Call to learn more about which cover type will best suit your needs.
LOOP-LOC is a global leader in the pool cover industry. Through its network of dealers, the company has sold safety swimming pool covers on every continent on earth except Antarctica. Mike's Pool Service is a proud dealer and distributor of LOOP-LOC's award winning covers, and has received all necessary factory training directly from Loop-Loc, also located right here on Long Island!
LOOP-LOC now also manufactures a line of luxury in-ground pool liners - with more exclusive designer patterns than any other company.
They can be designed to fit any shape pool you may have. Contact Mike's Pool Service to request an estimate for a new cover.